Great Printers "Of a Different Stripe" – PRINTRONIX THERMAL T8000, T6000e, T4000, T800 Printers. For high-volume thermal barcode label printing, there is a choice – a great choice.
They are known for rugged, reliable thermal printing for easy barcode labeling. TSC Printronix AutoID Thermal bar code printers deliver on the promise. They get the job done in any supply chain or distribution environment.
---
TSC PRINTRONIX THERMAL – HIGH-VOLUME, 24 HOURS PER DAY, THERMAL PRINTERS
---
The T8000 printer design is the ultimate choice for operations in the harshest industrial and most challenging environments!
WANT TO STOP ANY NON-PERFECT PRINTS? GET A UNIT THAT RETRACTS, SPOILS, AND REPRINTS BAD LABELS with VERIFY or VALIDATE BARCODES!
VERIFY – Add Integrated Two-dimension 2D-ODV, the Online Data Validation laser. ODV capability fully integrates into the Printronix T8000. It stops non-readable "Picket-Fence" barcode labels.
VALIDATE and 2D – Add an Integrated Verifier camera to the Printronix Thermal T8000. The 2D-ODV stops any labels with ANY aberration from the EXACT label replication and checks TEXT and BARCODE, BARS, OR 2D. Enjoy product label verification and ensure 100% data accuracy and compliance.
---
The brand-new Printronix T6000e is an excellent addition to the TSC Printronix AutoID family. With a 203 dpi speed of up to 14 inches per second, the T6000 delivers a high-performance thermal barcode printer at competitive pricing.
---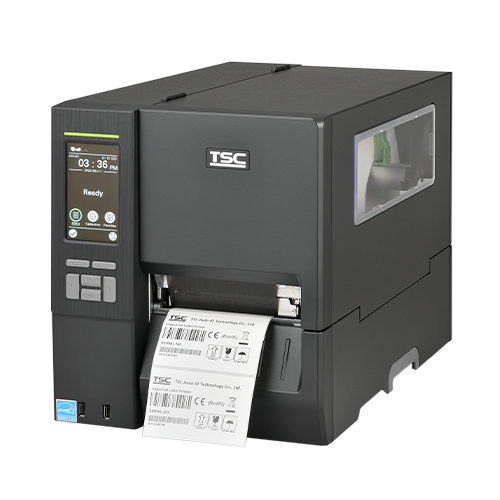 The cousin to the Printronix T6000e in the TSC lineup. It is the TSC flagship industrial barcode label printer. While computer chip supply constraints are affecting the volume manufacture of the T6000e, customers are filling their immediate needs with the MH241 printer. With similar speed and capability, let us help your needs with a top-quality TSC printer from our stock.
---
The Printronix T4000 Thermal is an entry-level worktop thermal barcode printer. Buy the 203 DPI non-RFID unit from us for less than $1,000. It is a nice compact size. The T4000 can fit in environments with limited space, but you need rugged enterprise-level performance and RFID printing.
---
The Printronix T800 Desktop thermal bar code printer. Under $1,000. RFID printing under $2,000. Our Printronix-quality desktop printer with high-end features and multiple connectivity options.
---
Our Strong Print Head Warranty for Printronix Table Top Printers
We offer these printers with an excellent warranty protection plan for you.
PRINTERS WARRANTY:  T800, T4000, T6000e, T8000 /  24 months
PRINT HEADS WARRANTY: 12 months or 1 million inches, whichever comes first.
Please let us know if you have questions about our Printronix thermal printers. Click here to contact us.